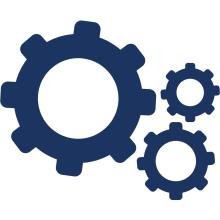 Our modern industrial repair and manufacturing facilities are fully equipped to handle whatever you throw at us. Big or small, we do it all.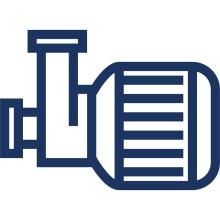 Browse our extensive catalogue of high-quality Parker Hannifin hydraulic parts.
We've got what you need!
The Dynamic Advantage
When you choose Dynamic, you're choosing to work with one of the best teams in the industry, trusted for more than 50 years.
We know there's a lot at stake for you. Our highly skilled technicians, service writers and estimators will provide you with superior advice and solutions to get you back on track as quickly as possible.
Innovative Solutions
Superior Quality
Precision
Expertise
Reliability
Testimonials
Thank you, Danny and Amanda!
I would like to thank you and your staff for the quick turnaround on repairing the 40HP motor, minimizing our lost production.
Thanks again for your outstanding service!
B. Johnson
Dynamic minimized our downtime!
I have been very pleased with Dynamic for both parts, service and technical expertise. The Dynamic team did most of the leg work and research for my project, tailored it to my specifications and needs and the system has performed flawlessly since the install in late 2017.
Great service from Dynamic Fluid Power!
We are so impressed with all the work done to date. The equipment runs great and looks good all cleaned up. The machinist work done on replacement blades etc. is working well and it feels good to support a local company as we are supported also.
Top-notch support on refurbishing project
My Bobcat was not running great, idled ok, but when throttling up it would sputter badly. Tried SeaFoam, didn't help.  Started to think that an expensive service was required, like injector cleaning or worse.
XP3 additive recommendation saved me costly repairs
Ray did a spectacular job and his troubleshooting skills have helped myself and my team in getting the machine running. We had the machine down for a further 8 hours to finalize some recommendations and the machine began production at 2AM today.
Spectacular troubleshooting skills